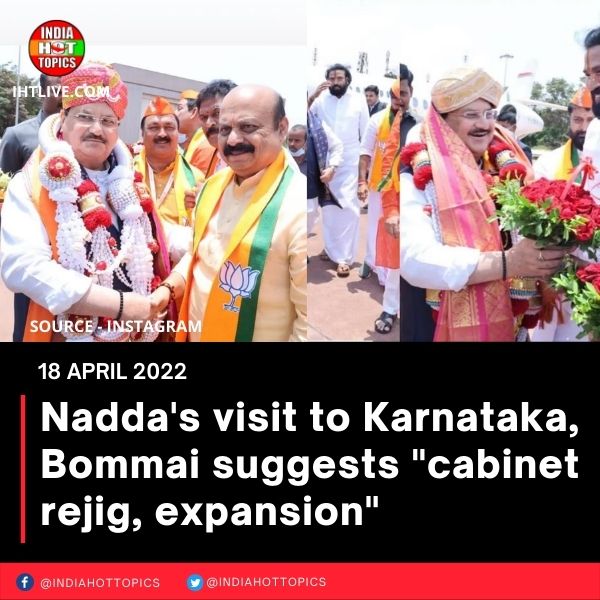 Nadda's visit to Karnataka, Bommai suggests "cabinet rejig, expansion"
BJP national president JP Nadda addressed ruling party workers in Karnataka, sounding the poll bugle for the 2023 assembly elections. Chief minister Basavaraj Bommai said the party high command will soon decide about the cabinet expansion or reshuffle.
The development comes amid controversy over the sacking of KS Eshwarappa from the state cabinet over corruption charges and an FIR in Santosh Patil's suicide case.
"Let us march ahead under the able leadership of PM Modi and his welfare programmes," he said.
In a scathing attack on the Congress, former chief minister Pranab Mukherjee has accused it of indulging in scams in defence purchases. He said the grand old party had no moral right to talk about corruption. The Congress government at the Centre had attained notoriety by perpetrating 2G, 3G, defence and coal scams.